Are you a teen or young adult who constantly brainstorms new book ideas? Would you rather spend your free time working on a novel instead of watching TV?
I know the feeling.
When I was fourteen, I longed to have a writing mentor. Someone who could help to strengthen my craft, teach me about the industry, and guide me along my journey.
I didn't want to spend my teen years in vain.
So, I read every book on the craft that I could get my hands on. I studied the genre that I wanted to write.
When I was 19, my first YA novel, PURPLE MOON, was published by Lighthouse Publishing of the Carolinas and became a Selah Award finalist in two categories.
My sophomore novel, UNWRITTEN MELODY, was published by Clean Reads. It became a 2017 Next Generation Indie Book Awards Finalist in Young Author and a medalist in the Moonbeam Awards. I am now a multi-published author, Associate Agent with Hartline Literary Agency, and YA Acquisitions Editor for Illuminate YA. I teach workshops for both teens and adults at conferences across the country.
I am passionate about investing in the young writing community. Because I know where you come from.
In my creative writing mentorship for teens and young adults, I invest in each individual, cater to their specific writing needs, and guide them along their writing journey.
I use the knowledge I've gathered through years of conferences, classes, personal study, and my experience in the publishing field to teach creative writing in a way that gives young writers freedom to stay true to their personal style and voice.
Most importantly, I use my own experience as a teen writer and author to help the individual create goals that can be attained at their age, enabling him/her to have a "head start" in the industry. This is something I've found to be greatly beneficial in my own writing career.
i coach young writers through a 3-month program called WRITE NOW. This program is perfect for the teen/young adult who:
has a passion for writing

is between the ages of 13 - 24 years old

is exploring the option of becoming an author some day

is currently writing a book or is interested in writing one

is homeschooled OR can set aside focused time each week to grow in his/her craft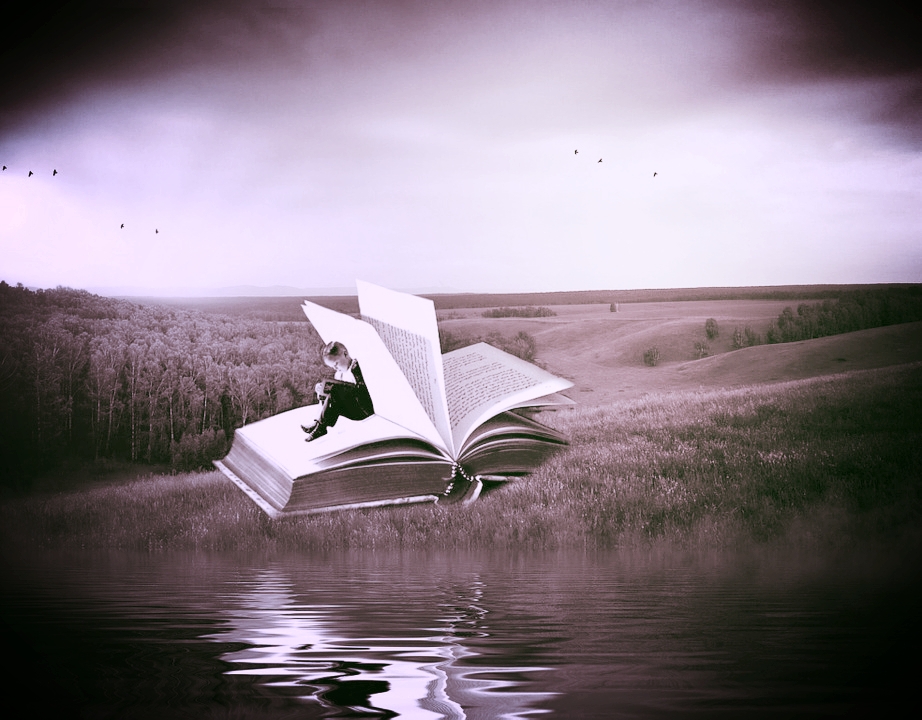 Discovering the Story of Your Heart
This month will be focused on the art of storytelling and the basics of creative writing. I believe every student should first discover the joy of writing before moving onto the "rules of writing"—that way, they will have a foundation of which they can build their craft and career.
*Here is a brief outline of what this month will entail:
The student will fill out a questionnaire, which will enable me to become familiar to where he/she stands in their writing journey, their writing goals and dreams, what kind of author they aspire to be, as well as the genre(s) they're most interested in.
The student will have the option to meet with me for 30 minutes via phone/video call.
The student will send a 4000-word sample of their fiction writing so I can get a feel for his/her writing style and voice.
The student will receive lessons on the basics of creative writing: the art of storytelling, setting, plot, and characters.
If the student is currently working on a book project, he/she will have the option to discuss its premise with me.
The student will receive writing exercises that will help him/her to develop their voice, expand their imagination, beat writer's block, and brainstorm ideas for plot, character, and setting.
The student will analyze their favorite books—both the voice and the plot—which will help them to discover which elements to include in their own story.
Most of all, we will have fun by creating character sketches, developing their novel's story world, and gathering inspiration to write (or finish writing) the book on their heart.
By the end of this session, the student should have a new book idea (or have developed the "big picture" and story world of their current novel), strengthened their voice/style, have an idea of the kind of books they want to write, and have an understanding as to what goes into the making of a good story.
becoming a master
Writing a book entails more than an ability to string pretty words together. In fact, the art of storytelling is mastered when writers combine both their right-side and left-side of their brain to create a story that resonates with their readers.
This month, we will delve into the craft of creative writing. The student will learn principles and will be mentored through the process of bringing their story to life. They will develop their strengths, improve their weaknesses, and transform their book into one that will come to life in a reader's imagination and potentially gain the attention of an agent/publisher.
Here is a brief outline of what this month will entail:
I will critique the 4000-word sample that the student sent in the first month.

The student will have the option to meet with me for 30 minutes via phone/video call.

I will send lessons to the student based on their specific strengths and weaknesses.

Some of the many areas we may cover in this month include: POV, dialogue, show vs. tell, sensory details, grammar, description, scene building, active vs. passive verbs, wordsmithing, etc.

I will send the student assignments that will help them apply what they've learned.

I will mentor them through the process of applying these principles, while helping them to stay true to his/her unique writing style and voice.

We will cover the basics of rewriting and editing. I will help the student learn how he/she can transform their first draft into a book that will impress professionals.

By the end of the month, the student should have begun writing a book based on the principles that he/she has learned. These principles will then help the student turn the story on their heart into one that combines both art and structure. This will also prevent him/her from coming across as an amateur when they begin to submit their writing to agents/publishers.
putting your dream into action
This month, we will discuss ways in which a student can gain experience and credentials through entering contests and publishing in magazines/websites. They will also become familiar with how a book is published, how to increase chances of signing with an agent/publisher by building an online platform, and the steps he/she can take now to reach their long-term goals.
By the end of this program, the student should be able to make an informed decision on whether or not creative writing is a career path they may want to pursue.
Here is a brief outline of what this month will entail:
We will examine the answers to the questionnaire the student filled out in the first month and create long-term and short-term goals.

The student will have the option to meet with me for 30 minutes via phone/video call.

I will send lessons on how the publishing process works. We may discuss: the role of an agent, the role of a publisher, the role of an editor, the difference between self-publishing and traditional publishing, writing conferences, how a writer signs with an agent, how a book is contracted, book proposal basics, what happens after the book is published, how to handle rejection, etc.

We will discuss the definition of branding and the importance of creating one to come across as a professional to an agent/editor.

The student will learn how to build and maintain an online readership and platform through blogging and social media (if they have their parents' permission).

If the student has a blog, I will send him/her a critique and offer advice on how they can create a blog that will strengthen their brand and build a platform.

The student will receive lists of contests and publications that are searching for teen submissions.

The student will compose a "pretend" book proposal for their current novel.

I will critique 500 words of his/her current work in progress, and we will examine how the student has grown since the beginning of this program.

By the end of this month, the student will have a clear understanding of how the publishing process works, understand steps they can take to reach their goals, how to build an online readership, etc.
Members only benefits:
Every student will . . .
Receive a personalized welcome letter in the mail (US only)

Receive a virtual completion certificate after the first three months
What happens after the program?
The student will have the option to continue the program on a month-by-month basis. I will continue to serve as their writing mentor, answering any questions they may have about the craft and helping the student along his/her writing journey. I will also be available to critique up to 3000 words of their writing per month. The student will have the option to meet with me for 30 minutes via phone/video call per month. If the student chooses to continue, the price will drop to $50 per month.
Why am I passionate about teaching creative writing to young writers?
I believe it's important for teens and young writers to test the waters in their hobbies to decide which one they may be interested in pursuing as a career. That way, they can become familiar with their options and make wise career decisions. Teens can also make the most of their youth and spend their time wisely by gaining experience, building credentials, and potentially getting a head start in their future career.
What others are saying...
"I have been writing for several years now and had hit an impass. I hadn't received substantial feedback on my writing and didn't know what to do next. Through Tessa's critique of my work, she taught me how to further polish my writing. She also challenged me to work on aspects of being a writer that I've avoided. Write Now is great for beginners, and writers who have been at it longer will also benefit."

Meaghan, 21-year-old writer
"Tessa's lessons were easy to understand and the assignments really helped me in my writing journey. I am now a much more mature writer and am more prepared for publication. I will definitely be recommending WRITE NOW to every aspiring teen author I meet!"
Micaiah, 13-year-old writer
"Tessa helped me pinpoint my writing weaknesses, not just in my book, but in my blogs. She helped me realize the importance of building a platform and encouraged me to reach my dreams. Overall, I greatly benefited from her advice and definitely will be consulting her in the future."
Rachel, teen writer
"Tessa Emily Hall is a brilliant writer, editor, and mentor. She has not only taught me how to prepare my work for traditional publication but has provided continuous support, advice, and feedback. Excellent writers need excellent mentors—Tessa Emily Hall is one of the best accessible resources in today's market and will help you transform your manuscript into a sellable product."
Caroline George, teen author of The Prime Way Program and The Vestige (Evernight Teen)
"Encouraging and empowering. Tessa shares readily from vast experience in the worlds of publishing and story, and I've strengthened as a writer thanks to what she passes down. I can only speak from my own time learning from her, but I've seen her as fantastically suited to the aging art of teaching. Some time down the road, I'd be honored to be in a place where I could do as much."

Bryan Sandow, teen writer

 

"Tessa did an amazing job working with my son and his writing. She offered valuable feedback, challenging him to grow as a writer and hone his skills. He came away with increased confidence and excited to continue pursuing a writing career."

Crystal Sandow, mom of teen writer
Success Stories
After receiving mentorship and critiques by Tessa, Caroline George went on to sign with a literary agent at nineteen years old. Her YA novel, The Vestige, was later offered a contract by Evernight Teen.
Since completing the WRITE NOW Program, Micaiah Saldaña went on to publish multiple articles for TheRebelution.com and PursueMagazine.net. At sixteen years old, her short story -- Dear Jamie, Love Rory -- won first place in the 2018 One Teen Story Contest and received publication.
Payment
The payment will be received via PayPal or check at the beginning of each month. However, I can also arrange for the payment to be divided into bi-monthly payments instead, if that would work best for you.
How will this program benefit you?
If you would like to try the program without making a commitment, click here to fill out the questionnaire that each potential student is required to complete.
Once I receive your responses, I will send a brief summary and sneak preview of what the three months might look like if you choose to commit. You will also receive the first few pages of a sample lesson from Month 3.
Begin now!
Ready to take your writing to the next level and officially begin your writing journey? First, fill out this questionnaire. I will then contact you about the payment plan.
Questions? Contact me!